Docyt vs Booke.ai: The Battle for AI Accounting Dominance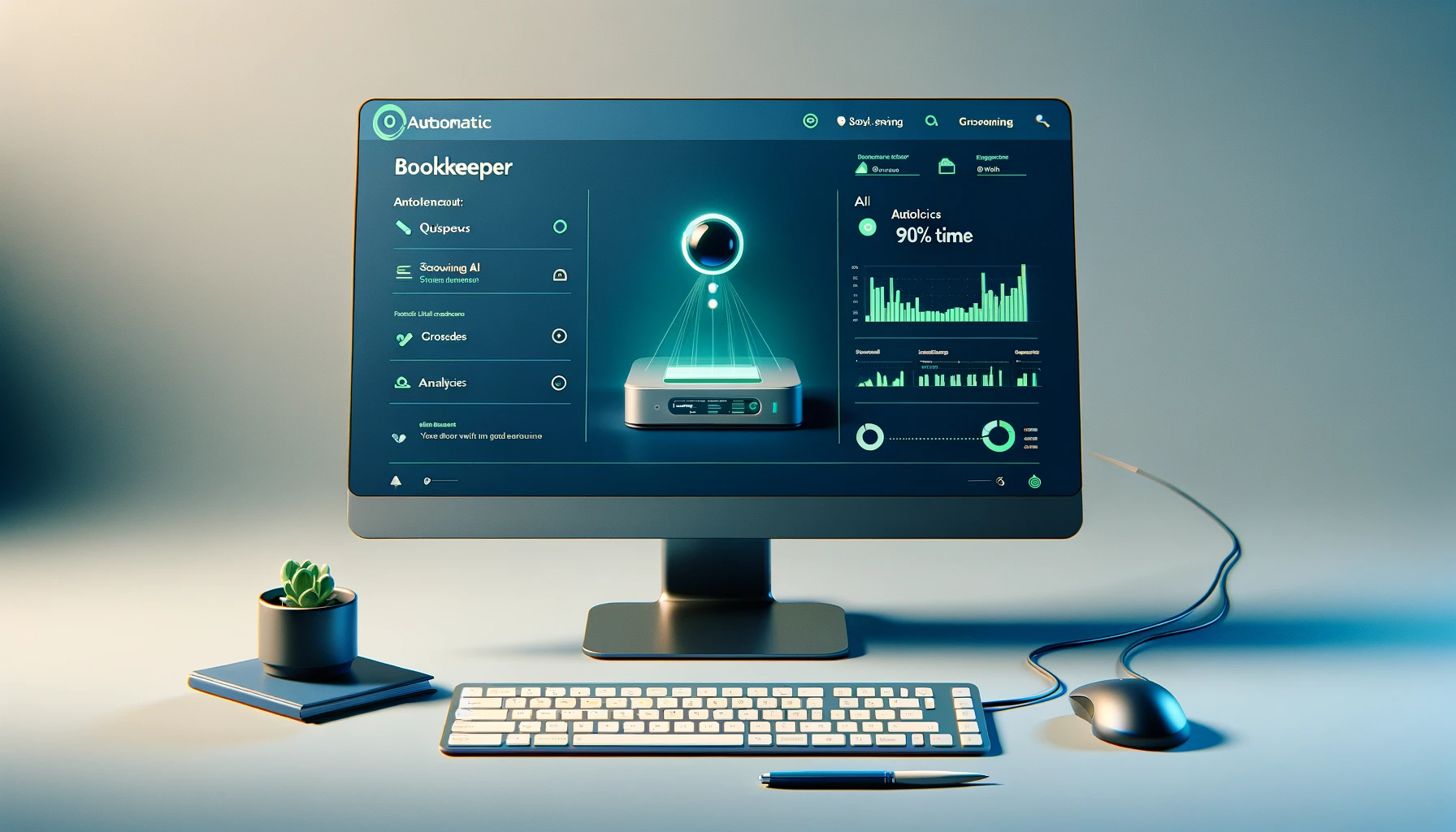 In an era where AI is redefining business processes, accounting and bookkeeping are no exceptions. For business owners, the need for data security and efficient financial management is paramount. Both Docyt and Booke.ai stand at the forefront of this revolution, offering sophisticated AI-driven solutions that prioritize not only efficiency but also data security. This comparison aims to explore their unique features and benefits, providing clarity to business owners on which solution aligns best with their specific needs.
Understanding AI in Accounting: A Glimpse into the Future
AI's impact on accounting is profound. It automates tasks, provides real-time financial data, and improves efficiency, accuracy, and security. Leading AI-powered accounting software like Docyt and Booke.ai transform the industry. AI's data analysis capabilities enable better financial decision-making. It enhances accountants' capabilities for strategic tasks.
Docyt: Revolutionizing Accounting with AI
Docyt offers a comprehensive solution for automated financial management. It integrates functionalities like bill pay, receipt capture, and expense reimbursement, coupled with real-time reporting and reconciliation with QuickBooks. This makes it a robust tool for overall financial management.
Booke.ai: The New Age Accounting Assistant
Booke.ai revolutionizes bookkeeping with AI-driven precision and efficiency. Our platform addresses the challenges of transactional inaccuracies and simplifies communication between businesses and accountants. The centerpiece of our innovation is the Robotic AI Bookkeeper, a tool transforming the essence of bookkeeping.
Docyt vs Booke.ai: A Comparative Analysis
When comparing Docyt and Booke.ai, it's important to understand their differences, explore their unique features, compare pricing and scalability, evaluate ease of use, interface, and consider customer support and training options available.
Feature-by-Feature Comparison
Comparing key features of both platforms:
AI-Powered Automation
Docyt: Automates various financial tasks, streamlining workflows and data digitization.
Booke.ai: Leverages advanced LLM models for precision in bookkeeping, led by our Robotic AI Bookkeeper.
User Interface and Ease of Use
Docyt: Provides an integrated solution for multiple accounting tasks.
Booke.ai: Offers a user-friendly desktop and mobile app, simplifying complex bookkeeping tasks.
Real-Time Reporting and Reconciliation
Docyt: Focuses on providing real-time financial reporting and continuous reconciliation.
Booke.ai: Integrates with QuickBooks Online, offering real-time insights through our Robotic AI Bookkeeper.
Pricing and Accessibility
Docyt: Tailors pricing plans to different business sizes and requirements.
Booke.ai: Offers competitive pricing, emphasizing advanced AI-driven bookkeeping.
The Booke.ai Advantage: Robotic AI Bookkeeper
Our Robotic AI Bookkeeper is not just a tool; it's an innovative solution revolutionizing bookkeeping with the power of artificial intelligence. It autonomously manages up to 95% of transactions within your accounting software in real time, using advanced LLM models trained on your unique data for next-day insights. This RPA-driven AI Assistant not only ensures accuracy and efficiency but also adapts and learns from each interaction for continuous improvement. Say goodbye to manual categorization and the delays of traditional bookkeeping. Embrace a new era of financial management where your focus can shift to growing your business, supported by the real-time power of AI in your back office.
Conclusion
For accounting firms and small businesses, the decision between Docyt and Booke.ai is crucial, especially when considering needs in automated bank reconciliation, AI-driven financial management, and automate expense management. Docyt offers a wide range of accounting services suitable for various business scales, covering many aspects of financial operations. In contrast, Booke.ai sets itself apart with the Robotic AI Bookkeeper. This advanced tool is tailored not only to enhance the accuracy and efficiency of bookkeeping, particularly in automated bank reconciliation, but also to revolutionize automate expense management. It stands as an ideal solution for small businesses and accounting firms seeking precision and operational efficiency. We encourage you to explore how Booke.ai's innovative approach can streamline your accounting processes, letting you focus more on business growth and less on the intricacies of financial management.